Teachinguide congratulates Emilia Gabryszewska of Park University as its 2019 essay scholarship competition winner! Read Emilia's winning essay below. We think students, teachers and employers will find it inspirational! And thank you to all who submitted an essay – we enjoyed reading your thoughts about the future of online education!
How do you envision the role of online education in the future?
I, Emilia, am the sole Assistant Manager and only woman in Information Technology for a great recreation department overseeing five campuses in Rutgers University. This is my American dream: I am treated as an equal and have the opportunity to work as a first-generation student. Unfortunately, I am not receiving any financial assistance from my parents nor are they present in my life since I chose this career for myself.
This bump in my road to success led me to research a method of education that was life changing. After deciding to leave a situation endangering my wellbeing with no car and little savings, I knew that jumping right back to on-campus university and snagging loans as soon as possible would not only bury me in debt but drown me in overtime work in order to afford my education.
My sister, a professor at Texas' well-known community college Lone Star College, mentioned that Lone Star began providing online degrees for students like me. She convinced me that the affordable price and quality education was something I could not pass up. Soon enough, I was able to achieve an Associate's Degree in Computer Programming with a sparkling 4.0 GPA. Now, I am pursuing a Bachelor's Degree in Management for Computer Information Systems at Park University…in Missouri!
Imagine the look on peoples' faces when I tell them I am enrolled as a student halfway across the United States while I work in New Jersey! Never in a million years did I believe that education could be this opportune and make me so eager to learn.
I credit my success to the opportunities and benefits of receiving an online education.

Emilia Gabryszewka, scholarhip winner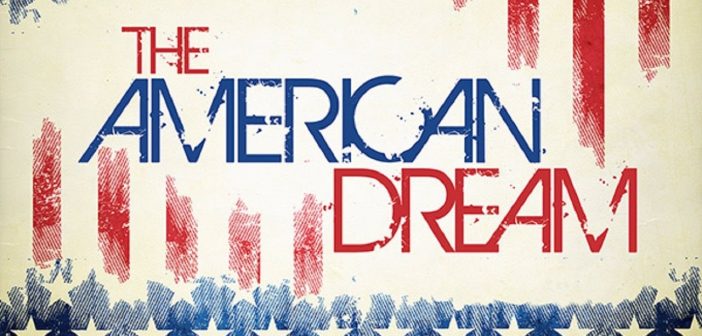 America is filled with whole-hearted and passionate students and entrepreneurs who yearn to see their American Dream come to fruition in the field they choose to pursue. However, day by day this is becoming an increasingly difficult task. In an era where fuel and education costs are rising, more individuals are working to the bone in order to fund the rising costs of university while not truly focusing on their studies.
The whole point of pursuing an education is to retain the information you learn in order to apply your newfound knowledge in your future endeavors. We as humans certainly have limitations on our cognitive and physical capacity. The majority of American students, about two-thirds of those who are full-time, have to receive Financial Aid and work a job to stay afloat. We THINK it is possible to multitask by commuting and working long hours, trying to pay attention during lectures at various hours throughout the day. In reality, it is much more demanding to accomplish this in a successful manner.
There is a reason why working students who experience financial hardship and receive stellar grades are praised and presented in the news!
I, along with many other students, have come to realize that online education is truly a solution that is not revealed or praised often enough.
This is understandable for now, since societal changes take time and it can be difficult for people to let go of myths. You know what they say: Rome wasn't built in a day! In the past, there were certain misconceptions related to online education. It wasn't considered a legitimate form of education nor was it respected enough. Employers questioned their potential hires if they mentioned their degree was received online.
Now, as more reputable and well-known institutions jump onto the bandwagon, the future is seeing online education as a preferable option. Intelligent and capable students receive degrees without even mentioning it was online! At first, institutions thought they were going to cater towards international students. But, the current geographical reach of online schools is predominately local!
Over 85 percent of all online students come from within 50 miles of an institution's campus or from within the state or surrounding states.
Why is that? One of the benefits of online education is time efficiency. Setting a schedule at your own pace for the virtual classroom allows flexibility at any stage of life. As I mentioned before, the cost of education is higher than ever before. Sure, online education may not be significantly cheaper than your normal university bill – with the exception of community college – and sometimes you have to pay fees for pursuing the degree online. But there is still financial aid and possibility to apply for scholarships that will apply towards your degree. It is on the same playing field of affordability as a regular degree. This means it is not necessary for you to struggle and consistently resort to overnight shifts in order to pay bills as a student – unless you enjoy working overnight shifts, all power to you!
As an online student, you have the ability to work during the day and focus on your education in the evenings. You can even work throughout the day or during any breaks you may have. This was my preferred method of studying. On most days, I usually go to bed and get a healthy amount of sleep. Taking care of my mental and physical health by cutting commute time and lecture hours when I am not in a prime state or atmosphere to learn reflected in my improved grades. With proper time management, I managed to maintain straight A's and overall had more satisfaction as a working student.
Dr. Cindy Liu, a psychologist, conducted a study by surveying over 67,000 college students from over 100 college campuses across the United States about their stress, anxiety and depression. She found that 3 out of 4 college students feel debilitating stress, which is more than double the national average for general adults (Brigham 1). Of course, pursuing an education can lead to stress, but it does not have to be devastating or affecting your mental health to such an extent. This is an unfortunate statistic that proves that
…prioritizing mental and physical health above all will allow a student to succeed better in school. Online learning can be the method used to attain this goal.
Another benefit of having an online degree is that it appears as a degree from the university the same as it would if you were an on-campus student. Most institutions do not even mention distance learning, you have to contact representatives or do your own research to find programs that will fit for you. It is admirable that institutions care about providing a quality degree to both their on-campus and online students who are worried about what future employers will say about the students' degree qualifications. This makes sense, since institutions providing online degrees allow very similar resources to distance learners as much as they are provided to on-campus students.
Don't get me wrong, classes are NOT a breeze and you do NOT have any extra opportunities to cheat because of the online environment. Most classes have lockdown browsers and ensure that plagiarism is monitored. There is technical support, access to on-campus facilities and software, and the academic year is the same length. No classes or students should feel rushed or compromised for the degree unless a student chooses an accelerated degree program.
Professors are certainly available through email or one-on-one conference calls where they can get to know a student and aid them to the best of their abilities. This is similar to, if not better than the office hours students at universities are offered. Personally, I found that my professors were more accessible in my online education. A survey by the Sloan National Commission on Online Learning found more than half of online faculty were motivated to teach online due to flexible access and extra income as a result of flexible access (Allen 17). Enthusiastic professors and cooperative students who work together make a productive college!
Certain individuals might believe that it is easier to "leave the old ways" as is and are comfortable that way! They were telling students in the olden days that they should stick to chalkboards instead of writing on paper in the classroom. Now, you don't even need paper to participate or learn in a classroom! Your books and material are futuristic and eco-friendly. This is a wonderful futuristic aspect of online learning that people will come to appreciate more.
I think students who benefit from online degrees should not shy away from bringing up their positive experiences in order to destigmatize a wonderful means of education.
It is good to always strive for improvements within education and we all can learn so much about reaching our true potential along the way. Online does not have to replace on-campus education. With more awareness, students who do not feel that studying in person is the best technique for them will be informed of this wonderful method of learning.
Bringing forth innovation is the rock upon which America was built into the powerhouse it is today. Addressing the benefits of receiving an online degree is favorable not only from a financial but moral standpoint. Even if it seems diminutive and non-impactful to some who don't understand, it will make a difference in the future of learning and I am excited to see the change.
Citations
Allen, Elaine. "Staying the Course." Online Education the United States, 2008, ……files.eric.ed.gov/fulltext/ED529698.pdf.
Brigham, Womens. "Study Finds High Rates of Stress Events, Suicidality among College ……Students." EurekAlert!, www.eurekalert.org/pub_releases/2018-09/bawh-sfh090518.php.