Looking for new course ideas? Create online courses for these skills employers look for!
The skills employers look for in their workforce and future job applicants are changing rapidly in 2023 and beyond. So if you're an online course creator looking for new course ideas or you're looking to enhance some courses you already created perhaps this list will inspire some creative thinking about which direction to take. Tackle any aspect of these skill categories and you're sure to see some success!
Even if you aren't creating Udemy for Business courses or other corporate eLearning courses, employees, job seekers and learners, in general, will be looking for courses that can help them gain skills that employers are looking for in 2023.
So what are the top skills employers look for going forward?
Employers Look for Soft Skills in 2023 and beyond
To start, let's look at the chart to the right from a McKinsey study that examined how skills in the workforce will evolve through 2030. Two of the growing categories represent an array of "soft skills".
Employers will look for skills that mirror these growing categories.
We'll touch on some of these growing categories in our list of skills to consider developing courses for.
So what kind of soft skills are employers looking for? Here are some soft skills course development ideas.
1. Growth mindset and learning skills
A growth mindset is the ability to continue learning in order to adapt to change – like the kind of change demonstrated by the McKinsey study.
According to Udemy's 2023 Workplace Learning Trends Report, having a growth mindset was ranked as the most important soft skill employers look for.
Why is a growth mindset more important than ever in 2023?
McKinsey and Co. estimated that 800 million workers around the globe could lose their jobs to robots by 2030. The future workforce will need to learn new skills – skills that employers can't use technology for.
It may sound weird, but courses that teach people "how to learn" and adapt to change can be the first step toward progressing in the future workplace.
Developing skills such as organizing one's thoughts, knowing how to sequence learning, developing learning habits, learning how to stop procrastinating, and acquiring memorization techniques – anything that builds a person's ability and confidence in learning new skills could improve outcomes in the workplace.
So as an instructor, you want to help people adapt to personal and professional change by learning.
2. Critical thinking and problem solving
In the McKinsey diagram, these skills would fall under both "higher cognitive thinking" and "technological skills".
In today's knowledge economy critical thinking is a must. Employees need to be able to take in all the information and data available today and make use of it.
It's no surprise then that Shelley Osborne, Vice President of Learning at Udemy said that she's noticed an increased interest among users in skills like critical thinking. As company operating environments become more fast-paced, data-driven and complex, employers will look for employees who can make sense of all the chaos.
One example of a sector where employers are looking for critical thinking skills is the field of data science. Critical thinking and problem-solving have been cited time and time again as the most important skills for a data scientist to have.
Courses in data science are booming. Yet most of them don't teach critical thinking and problem-solving outright. Instructors assume the student already has these skills – but many have not been taught or forced to think critically and tackle problems in an analytical way.
Courses that teach strategic thinking and analysis and how to break down problems in analytical stages will prove valuable to users.
3. Communication skills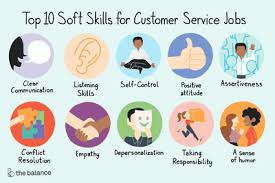 These skills fall under the social and emotional as well as the higher cognitive skill categories identified by McKinsey in the figure above.
In today's world where employees spend hours behind screens working and conversing remotely by email, Zoom, Twitter, and texting, good communication skills are increasingly rare.
Yet the need for good public speaking, interpersonal communication, and especially writing skills lives on. In today's data-driven and decision-making world, visual presentation skills are also in high demand.
Why is this? There are several reasons.
Increasing globalization requires strong interpersonal skills to overcome cultural differences, and complexity and to ensure coordination. Digitalization also means the speed and frequency of communication with customers, clients, suppliers, and employees have increased. The volume of information and data that we are bombarded with every day required solid communication skills to be heard among the noise.
Courses that teach basic skills such as writing concise sentences, formatting letters, formulaic writing, technical writing, and crafting conversion-oriented headlines can be helpful to employees looking to stand out and have more impact at work. For the growing mass of infopreneurs, courses on blog and content writing, perhaps for a specific niche audience, can prove valuable.
In addition, courses on business development, sales, negotiation, influencer skills, and even empathy could address communication skills that employers will look for more and more.
4. Innovation and creativity
According to McKinsey, demand for creativity and innovative thinking, and decision-making are predicted to grow at double-digit rates through 2030. This is largely driven by digitalization and the design, engineering, and creative channels it is transforming.
So what areas might you think about addressing in a course on creativity or innovation? There are many areas where employers will look for creative skills including marketing and market research, customer experience, and even regulatory compliance.
5. Leadership
As lower cognitive, manual labor, and middle management jobs are replaced by AI and technology, employers will look for leadership skills in employees being displaced.
Moreover, the fast-paced, ever-changing competitive environment will require strong leadership skills for interacting with employees and customers, making sound strategic decisions, and creating a learning culture.
Leadership encompasses a broad array of sub-skills that employers look for from communication to building trust to delegating and role modeling. This opens the door to a variety of options for course creation.
6. Project management
The Project Management Institute released a report in 2019 that predicted a 33% increase in the "project management labor force" by 2027.
Project management skills are in increasing demand across a variety of sectors such as finance and insurance, construction, manufacturing and especially technology/IT. Like many aspects of business, complexity and pace is increasing and so strong organizational and management skills are needed to keep pace.
Professional project management certification courses exist online. However, employers will look for project management skills in any employee looking to move up the management scale.
Potential course ideas in project management include those focused on specific industries or niches such as agile development, or a basic introduction to project management for employees looking to learn how to organize workloads and meet deadlines.
Employers Look for Tech Skills
It's no secret that the majority of learning on Udemy and other platforms involves acquiring technical skills. It's just the world we live in. Here are a few of the many tech skills employers look for now.
7. Python and Programming
Like the snake it's named after the Python language is growing and growing. High school kids and 7th graders are learning Python. Mothers are learning Python. Whole university faculty bodies are learning Python. Companies are training employees in many functions to learn Python.
The bottom line is, if you can figure out a way to create a solid niche course in Python, you've still got a shot at making a buck.
Don't forget the basics of programming as well. Beginners may need a foundation in logic or math. Get creative in any programming language and there will be an audience!
8. Cloud computing
Speaking of programming, cloud computing may be an area to consider.
We recently read that for the HR tech industry, not even the biggest companies are looking at on-premise software anymore. Advances in cybersecurity (another great skill to create a course for!), and the low cost and ease of cloud-based systems mean they have taken over the world.
Companies need more than just their IT personnel to understand the cloud. CEOs and top executives, as well as HR department managers and other IT-purchasing executives, will need to have a basic understanding in order to vet vendors and oversee rollouts and training.
Cloud technologies such as AWS (Amazon's open cloud software platform), Salesforce, and Google Cloud all provide ideas for courses. There are a number of related sub-skills to teach such as networking, Java/C++, data storage, etc.
9. Business intelligence and analytics
With the rise of the data citizen, intense hype about creating data-driven organizations, and data literate employees, data analytics and business intelligence skills have become in many ways THE top skill employers look for and hence that employees want to learn. Analytics job roles have increased by double digits over the last few years and show no signs of slowing down.
Many in the workforce and job seekers will want to upgrade their analytics and business intelligence skills in order to remain competitive and reskill for future promising roles. There's literally no end in sight to the need for analytical skills.
Courses on predictive analytics, introductions to data science concepts, and visualization tools will all be popular.
10. AI-related skills
Artificial intelligence is becoming a faster reality than most ever envisioned. Skills have not kept up, however, and this is causing a big problem in the workforce.
Machine learning, deep learning, statistics, and data science, are all these skill sets that fall under artificial intelligence skills.  Most online learning platforms like Udemy are seeing a rise in enrollments for TensorFlow, OpenCV, neural networks, and any foundational AI-related skills.   Following along with the rise in analytics, many users with foundational data science skills are looking to up their skill sets and move into in-demand AI roles in 2023 and going forward.
11. Quantum computing
Quantum computing is finally coming out of the box after years of talking about it. It's so new, that it's not even clear what skill sets exactly are needed.
One widely recognized obstacle to the success of this powerful innovation is that very few people know how to work quantum computers.
New advanced skills in computer programming and physics are required to build algorithms for quantum computers. The process for programming these computers also looks different than what a typical programmer would do, so those Java courses won't help!
Businesses such as Google, Microsoft, and IBM are already training their workforce for the era of quantum speed. As this trend grows, users will be looking to better understand what quantum computing can do and offer, and programmers will be looking to upskill. But until quantum computing comes of age, computer programmers might be hesitant to jump in head first, and would rather perhaps hedge their bets by slowly reskilling in this area.
You'll be super cutting edge if you can create a course that perhaps teaches some basics of quantum computing code like Q#, quantum mechanics concepts, and concepts like entanglement. What's that you say? Exactly our point!
12. Internet of Things (IoT)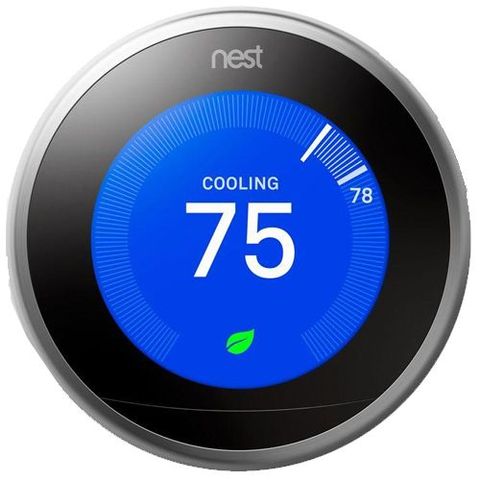 Anyone who operates a Ring camera or Nest thermostat will understand that the internet of things is taking over everywhere. Whole industries such as manufacturing and energy are being taken over by the connectivity of physical objects. Managing all of this will require a variety of new skills.
Understanding technologies such as ESP32 that are used in IoT development will be key. Data-related skills such as analysis as it relates to sensor data and data management are needed. Cybersecurity skills such as cryptography and digital certification protocols will also be in demand. Since most IoT devices will be managed remotely app development skillsets will be in demand.
The key here is to think about all of the areas of business and technology that will be affected by the Internet of Things. Then get creative with course ideas.
Are these 12 skills all employers look for now?
Are these all the skills that employers will look for in 2023 and beyond? Not by any stretch of the imagination! That's the best part! Once you start looking to these kinds of trends for inspiration, you're sure to find a new course and course content ideas!
The point here is that as an instructor, whatever your background, once you know how to create online courses and teach online, it's only a matter of taking a look at where the market for skills development is going, where the demand is growing, and finding a way to capitalize on those trends.
Happy New Year and Happy Teaching in 2023!