Why Udemy Cyber Monday is so Important
'Tis the season for shopping. And what better place to shop but online? Indeed just a few days ago the National Retail Foundation (NRF) in the United States predicted that 70 million consumers will shop online on Cyber Monday.
It also predicted online Cyber Monday sales to increase 14% over 2018 – wow!
Last year when we pondered if Udemy's Black Friday/Cyber Monday sales were a good deal for online instructors one response we received from an experienced Udemy instructor was particularly telling. He said,
"…on Udemy, basically the most important thing and what most people misunderstand is that most course sales are not coming from the low prices, but from the volume of visitors who are willing to spend money…because people are in the mood to spend money during this time they are stocking up on courses, sometimes without ever checking or using the courses that they bought!"
With a predicted 14% more people planning to shop online in a couple of weeks, as an online course instructor you need to make sure you get a slice of that Udemy cyber (Monday) pie!
Sure you can sit back and let Udemy's promotional machine and consumer inertia do their magic. You'll almost certain to get a few more course sales on Udemy.
But if you focus on really promoting your courses during this time period the effect will be exponential. In fact many online course instructors say that the period between Black Friday and Cyber Monday brings in most of their annual sales.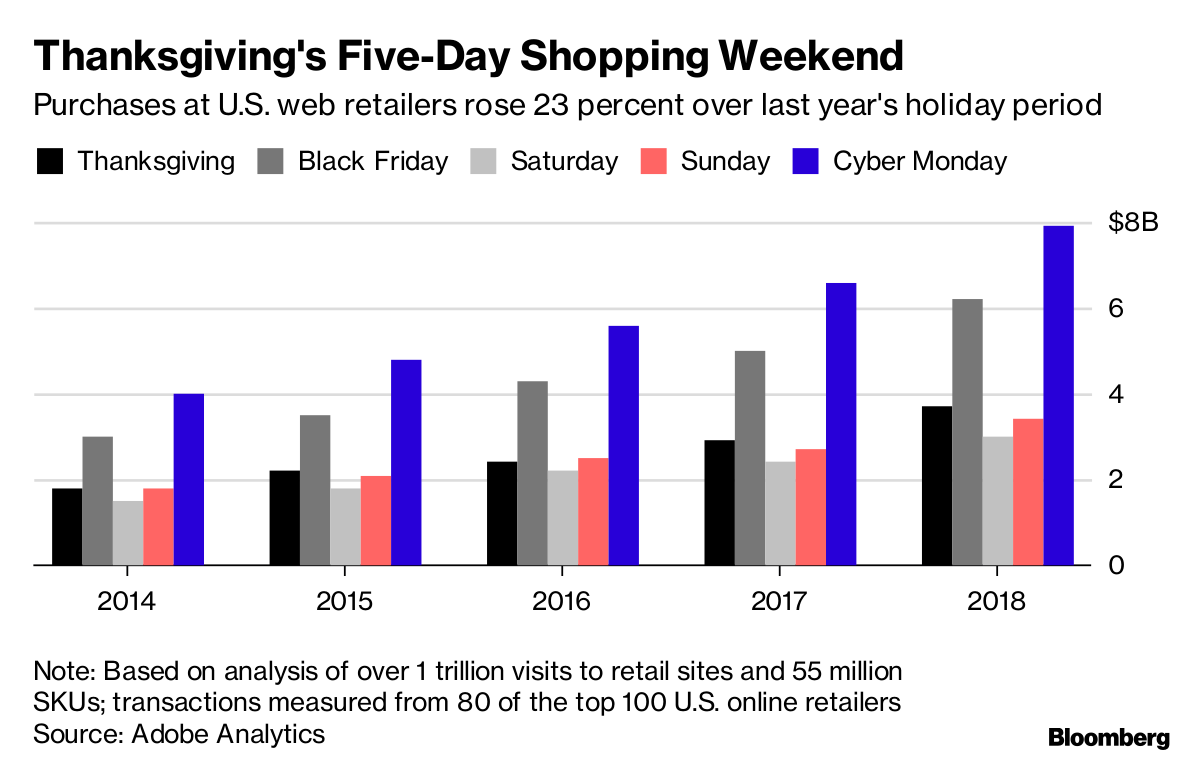 Why is Udemy Cyber Monday particularly important? Because people will be rushing to get last minute deals online that they missed in physical retail stores on Black Friday.
They'll be back at work after a holiday weekend (in the US at least) thinking about how to check off those last few people on their list that they forgot to buy something for. Consumers will simply be in the mood for easy bargains and easy shopping after spending a ton of money on Black Friday and exhausting themselves in physical stores.
And finally because people are getting tired of the Black Friday nightmares and crowds. Young people especially are planning to do most shopping online.
How to Sell More Courses on Udemy Cyber Monday
We put together some easy ways to promote your courses to try and boost sales on Udemy Cyber Monday. Some of these may be familiar to you, but perhaps you haven't used these tactics in awhile, or maybe you're a new instructor aiming to launch during this period. Most of these can be implemented in some way, shape or form, even with just a little over a week to go until Cyber Monday
This one sounds so obvious. But you must do it! Don't just assume that the people on your email list know about the Udemy Cyber Monday sale and will automatically think to go online and purchase your courses.
Consumers are bombarded with thousands of opportunities to buy stuff during this time period. You need to remind them that your course(s) exists and is a great deal!
In addition, include a recap of the reasons why they should check out your course – what its benefits are, social proof, etc.
Remember too that your email list will be bombarded with Black Friday and Cyber Monday email deals. Make sure that you use a catchy subject line!
Create a Udemy Cyber Monday coupon code
The NRF report also indicated that by far the primary motivation for shopping on Cyber Monday is to find a good deal. So, while you're emailing, offer one! (Or put it on your website, social media, etc.)
In fact, Udemy is already plotting to help you make your Cyber Monday course sale look like a great deal. If you check the Udemy website right now you will see that all the courses on the website are listed at their top prices right now.
Why is this? Because they want to give the impression that Black Friday and Cyber Monday is an awesome deal!
You might say, why should I create a coupon code when Udemy is discounting my courses already? Well for starters, you might be one of the tens of thousands of instructors who don't actually opt in to the Cyber Monday sale.
If this is the case, then you stand to gain by offering a discount coupon that the millions of visitors to the site during this time period can use. You may not sell as many courses (or maybe you will) as the $10 priced courses, but you will keep more of the revenue for the courses that do sell. You will still be offering a "deal".
Certainly if you are not a Udemy instructor and you are selling courses on another platform, this tactic especially applies. You should create a special Cyber Monday coupon that discounts your course by a dollar amount or percentage.
For any coupon, you should put a strict deadline on it – Cyber Monday itself would be best to ensure maximum usage during this time period.
Offer Udemy Course Cyber Monday bonuses
If you have a great email list and you are organized there is still time to add bonus content to your Udemy course, specifically for Cyber Monday purchasers.
For example you could include a special extra video, PDF or other resources in the Bonus section of your course. Be sure to update your landing page with this information too.
Again, create a sense of urgency by saying it's for a limited time only.
You can also offer bonuses outside of Udemy. You can offer to anyone purchasing your course on Cyber Monday a free consultation or personal coaching session.
You could even offer a physical bonus, such as a small gadget (think pens, fidget cubes). Of course you will need a physical mailing address from your students so this tactic may be easier for instructors who have their own online schools.
Whatever bonus you choose, make sure it is tempting enough to entice those on your email list who have been on the fence to finally hit the "Buy now" button now that your course is discounted.
Host a webinar the day before or on Black Friday
Webinars will give you a captive audience and new leads. If your webinar delivers a clear idea of the benefits of your course, it's a great opportunity to promote your course to attendees with a special Cyber Monday deal.
Post on Social Media, YouTube and in forums
Hopefully you have your social media groups and forums identified and you've been engaging with potential students. If not, now's the time to get on some and start talking up the Udemy Cyber Monday sale and why it's a great opportunity to try your course out.
We've all been stumped about what to get for those near and dear to us and those not so near and dear. A Udemy course is a great gift! In your communications – whether by email, social media, YouTube, or otherwise – promote your courses as a gift.
If you are selling a yoga course, make suggestions for whom it is appropriate – that mom who just had a baby? That stressed out college student?
You get the picture.
The fact that your course will be so inexpensive also lends itself to the purchase of those "extra" gifts – for teachers, colleagues, that aunt you see once a year, etc.
Optimize your landing page
By nature of the fact that so many people will visit Udemy during Cyber Monday, you want to really make sure that your landing page is optimized for conversion.
Make sure your keywords are in the title and subtitle. Make sure your introductory video is convincing and establishes you as a trusted expert. Put lots of social proof on your landing page.
Most of all make it crystal clear what pain point you will solve or what transformation you will deliver for the student.
The internet is riddled with all kinds of websites created just to promote Udemy courses on Black Friday and Cyber Monday. It's not too late to reach out to some and ask them to link to your course.
Need some more ideas? Check out our recent blog on how to get ready for the Udemy sale season!
Missed our Black Friday article last year? Check it out here.